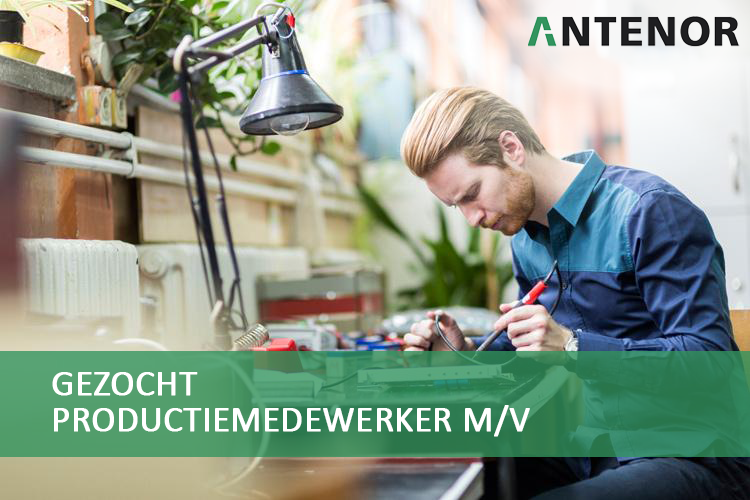 Antenor zoekt productietechnieker m/v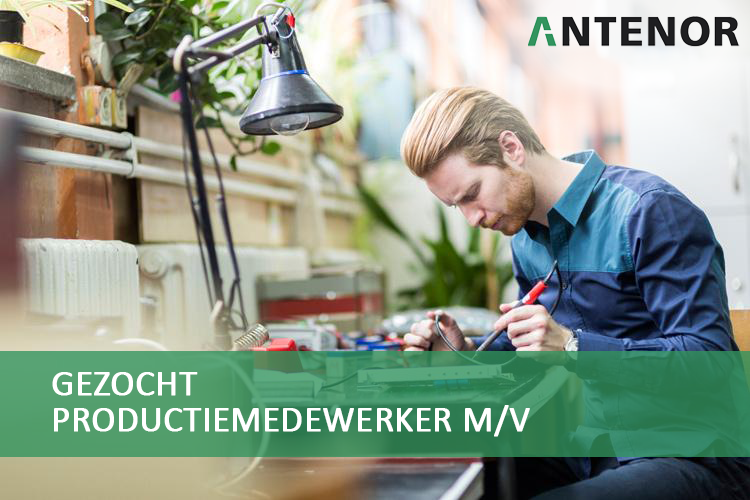 Antenor is de Belgische marktleider in betaalsystemen. Wij zijn gevestigd te Duffel maar onze klanten bevinden zich over heel België, Nederland, Luxemburg en Frankrijk. We zijn marktleider door het voordeel dat we al onze producten zelf ontwerpen, produceren en onze klanten ondersteunen met een eigen service en verkoopsteam. Kwaliteit dragen we hoog in het vaandel.
Wij zijn op zoek naar een productietechnieker.
In deze functie vervoeg je het technische team van Antenor. Je wordt meteen ingeschakeld in de mechanische, elektronische en software-matige aspecten van het productieproces. Zo zal je betaalautomaten monteren. Dit werk bestaat uit het kableren van de kasten, de interne en externe componenten monteren en aansluiten, en het geheel tot een werkend geheel configureren. Tevens test je de toestellen uit en controleer je de kwaliteit van het eindproduct.
Je werkt in een leuk, dynamisch team en onder toezicht van ervaren medewerkers.
Je wordt volledig opgeleid voor de job.
Je hebt een technische opleiding gehad en hebt affiniteit met elektriciteit, mechaniek, elektronische componenten en basis software configuratie.
Je bent handig, leergierig en oplossingsgericht.
Je bent een teamspeler maar kan toch erg autonoom problemen analyseren, aanpakken en oplossen.
Je weet efficiëntie te combineren met een perfecte kwaliteit.
Je bent dynamisch en men kan op je rekenen.
Het is een pluspunt als je beschikt over een attest voor heftruckchauffeur, maar niet noodzakelijk.
Job gerelateerde competenties
De onderdelen aanbrengen en aansluiten in de behuizing (kast) van de betaalautomaat volgens instrucites aangegeven op de productiefiche
Indien nodig, aanpassingen maken om klantspecifieke afwijkingen van de standaard montage te accommoderen
Monteren van schermen, aansluiten van PC en de goede werking ervan controleren
Het geheel afwerken door eventuele krassen bij te polieren, of spleten weg te kitten
Persoonsgebonden competenties
Contactvaardig zijn
Leervermogen hebben
Resultaatgerichtheid
Samenwerken in een team
Oog voor afwerking hebben
Zelfstandig werken
Regels en afspraken nakomen
Zich kunnen aanpassen aan veranderende omstandigheden (flexibiliteit)
TSO 3de graad Elektronische installatietechnieken of
TSO 3de graad Elektrische installatietechnieken
B (wenselijk, maar niet noodzakelijk)
Vaste Job
Contract van onbepaalde duur
Voltijds
Nijverheidsstraat 14 2570 DUFFEL
Je wordt opgenomen in een dynamisch en gemotiveerd team van een ambitieus groeibedrijf. Een afwisselende job met ruimte voor zelfontplooiing. Opleiding op de werkvloer (=IBO) is mogelijk. Wij bieden een markt-conform salaris, met extra-legale voordelen zoals groeps- en hospitalisatieverzekering én een geweldig collegiale sfeer.tewerkstelling
Waar en hoe solliciteren?
Via e-mail: tom@antenor.be